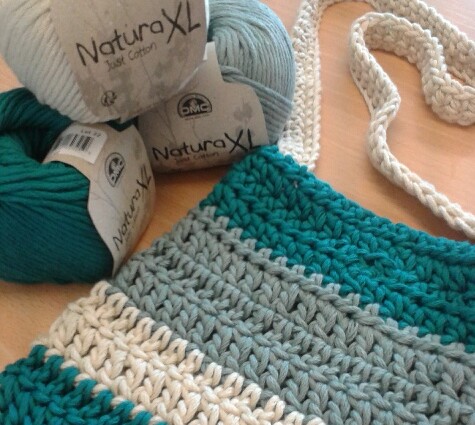 We have a new bag on the block! 
It's our Stripy Summer Crochet Bag made with gorgeous, soft DMC Natura XL Just Cotton. 
Fancy having a small bag you can throw a couple of items in and pop out to the shops or for a drink? Then this is the bag for you!
It's easy to make, using a size 7.0mm crochet hook, you should be able to finish the bag in 1 or 2 sittings, depending on your capability and time constraints! You can finish off you bag with any buttons and add some lining on the inside to make it more secure.  Natura XL is lovely and soft but because it's a cotton it also has the durability and makes it perfect to make into bags!
We have a link to buy the wool and pattern here for only £15