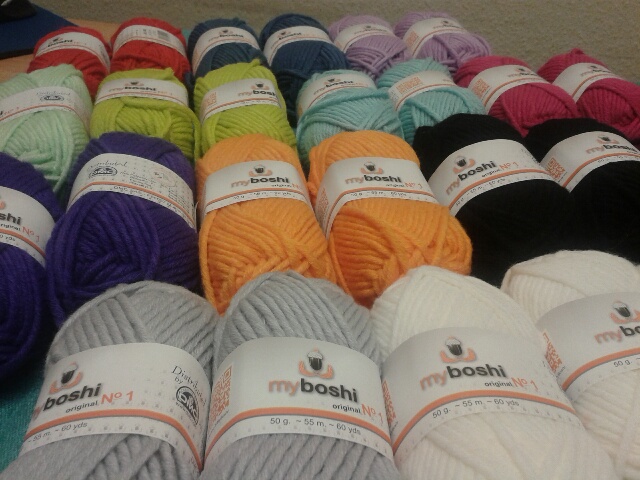 We met once again to make myboshi beanie hats in our crochet workshop.
The group was a mixture of beginners and some who have had a go at crochet before.
It's a pleasure being able to pass on such an enjoyable skill like crochet, and by the end of the workshop, beanie hats had started to take shape!
The main stitch that is used to make a myboshi beanie is the 'half treble', so we mainly focused on showing how to do the stitch, as well as the basic chain stitch which you use to start of the boshi.
One of the most important things we show during the crochet workshop is how to change colours of your beanie which is done at the 'slip stitch' stage, more information on this can be found on this link. Myboshi has lots of variety of different colours, it's an important technique to learn how to do as it can be tricky and leave holes in your beanie if not done right.
Once you have mastered the skill of crochet it is possible to make a beanie in an evening or two, as long as you don't have distractions!
We hope all that came to the workshop enjoyed themselves as much as we did, and do come back to visit us soon!